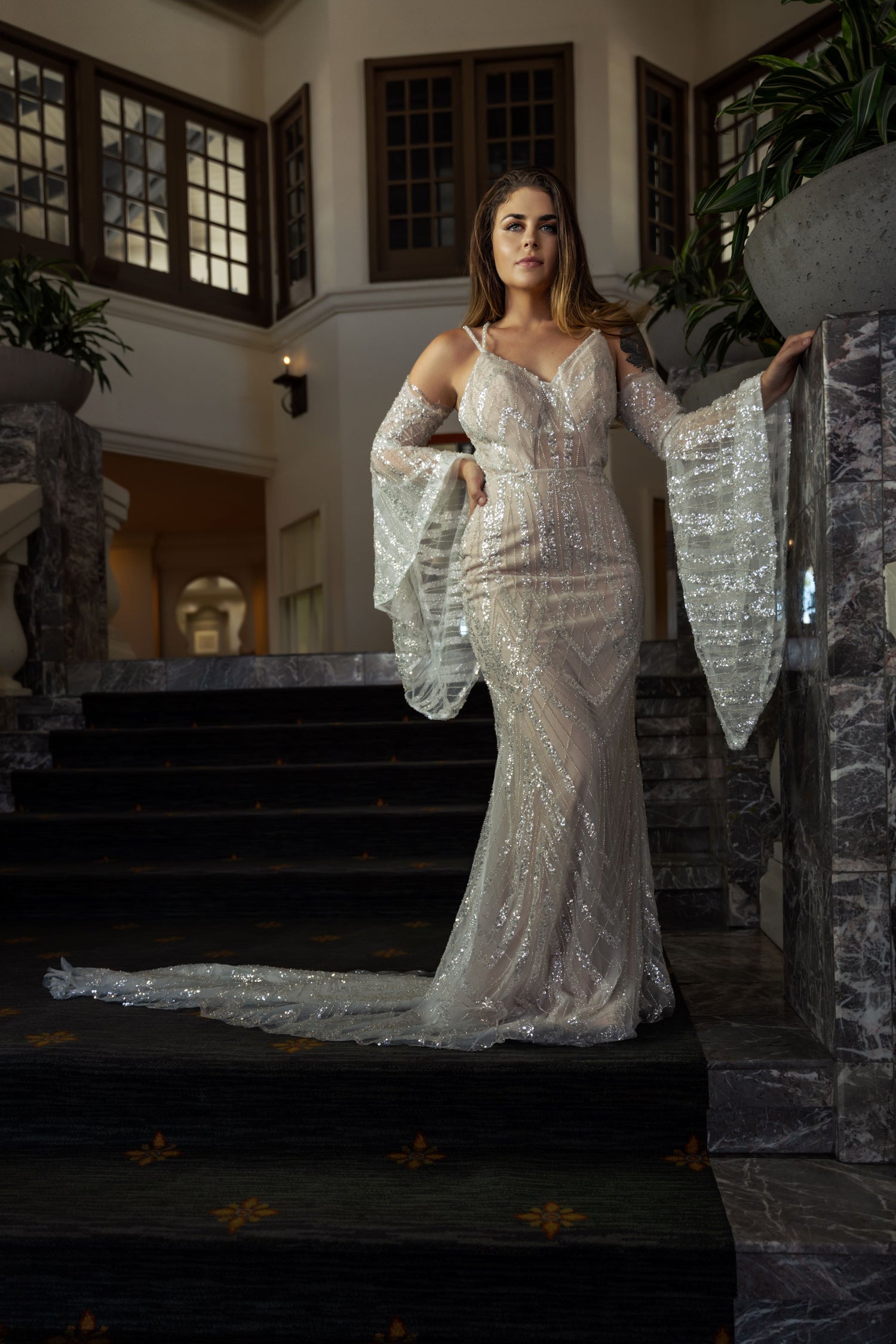 Hey there, I'm so glad you're here!
Hi I'm Kayla! I'm so grateful you're here. Read below to find out more about my journey as a designer and how Kayla Douglas Bridal came about.
✹ ABOUT ME
✹ ABOUT ME
✹ ABOUT ME
✹ ABOUT ME
✹ ABOUT ME
✹ ABOUT ME
✹ ABOUT ME
✹ ABOUT ME
✹ ABOUT ME
✹ ABOUT ME
✹ ABOUT ME
✹ ABOUT ME
✹ ABOUT ME
✹ ABOUT ME
✹ ABOUT ME
✹ ABOUT ME
✹ ABOUT ME
✹ ABOUT ME
✹ ABOUT ME
✹ ABOUT ME
About Kayla
My name is Kayla, 
My journey as a bridal gown designer has been a interesting one, shaped by my diverse experiences in the world of artistry. It all began in Atlanta, where I initially pursued a career as a makeup artist. Transforming faces and bringing out inner beauty captivated me, and it laid the foundation for what would become my true calling.
My path veered in an unexpected direction when I delved into the realm of costume design. During my time in high school and college, I immersed myself in the world of theater, learning the intricate art of bringing characters to life through costumes. It was here that my love of design was sparked, and I discovered the joy of crafting beautiful, unique creations.
However, it wasn't until two years ago that I made the decision to channel my creativity and expertise towards the realm of bridal gowns. Behind the scenes, while running my business designing angel wings and costumes under the name of Kayla Douglas Artistry, I found myself drawn to the ethereal elegance and significance of bridal dresses.
Bridal gowns hold a special place in my heart because they are not just dresses; they embody the dreams and aspirations of a bride on her wedding day. They are a living memory, a symbol of love and unity, and one of the first things a bride seeks in her journey towards forever. I am humbled and honored to play a role in this pivotal moment, designing a dress that reflects an individual's personality and captures their unique love story.
For me, bridal gown design is deeply personal. Each stitch, every fabric choice, and every detail is a labor of love, meticulously crafted to make dreams come true. I pour my heart and soul into every gown, to make sure it is the perfect balance of elegance, sophistication, and individuality.
It is an honor to create a dress that speaks to you, celebrates your journey, and makes you feel like the most radiant version of yourself. Whether your style is classic and timeless or whimsical and adventurous, I am committed to bringing your vision to life and ensuring that your bridal gown is the one you've always dreamed of wearing on your special day.
Thank you for being apart of my journey, as i am excited to be apart of yours. I invite you to explore my collection and find the perfect gown that will add to your wedding day. Together, let's create a masterpiece that will be etched in your memory forever.
With love and creativity, Kayla